Welcome to a place in the sun
Whether you want to just relax by the fjord, have a good starting point to experience the northwest of Norway, or simply need somewhere to stay, then Årskogvika camping is the ideal place.
The four cabins are situated in the sun right of the beach at Lote in the middle of Nordfjord, and have the most magnificent fjord view. In the summer you can almost touch the cruise ships that passes the whole summer through. You can sit by the shore to see four fjords meet, swim, enjoy the sun which mirrors in clucked waves, or together with family or friends take shorter or longer day trips to natural and cultural experiences in region from Sogn to Ålesund.
In the winter this is a good location for family and friends to spend the nights after some hectic winter activity, whether you will try downhill or cross country skiing in the many slopes and prepared tracks in the area, or try off-pist in unspoiled nature in Nordfjord.
Årskogvika camping have boats for rent if you want to go fishing on the fjord, look around, or relax.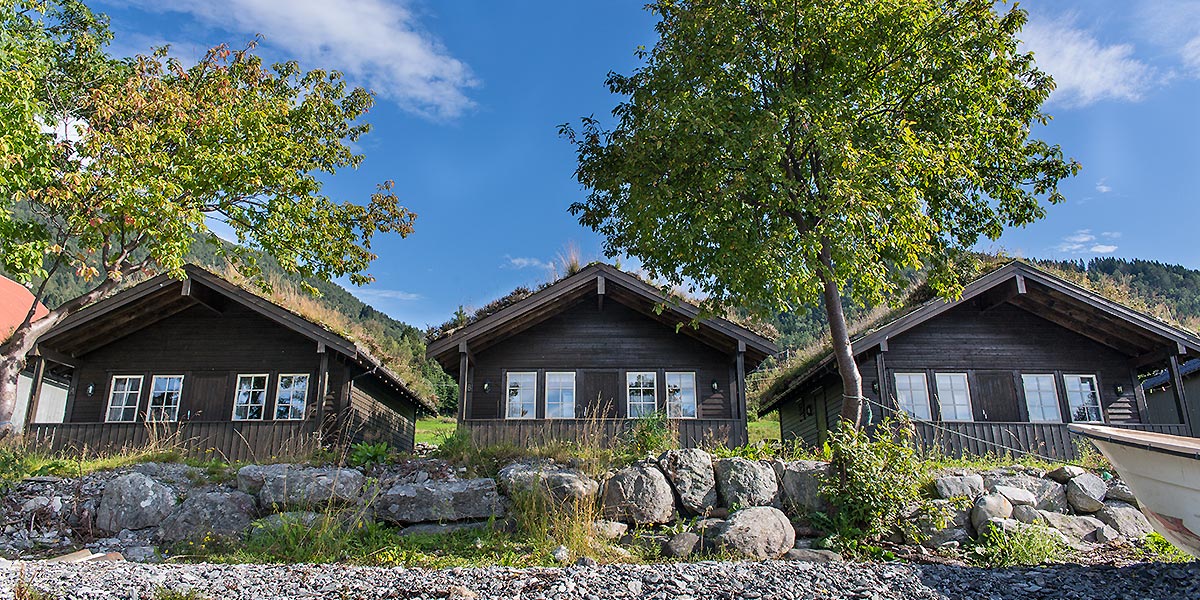 Spacious and well-equipped cabins
We have four high-standard cabins that can be used as well in winter as in summer. We also have "Bua" as a smaller alternative.
The cabins are well equipped for 5-6 persons. There is a kitchen, living room with sofa and dining table, two bedrooms with two and three bed sites, and bathroom with underfloor heating, sink, toilet and shower, and a TV with satellite channels. The kitchen is equipped with a dishwasher, sink with hot and cold water, a stove, and a fridge / freezer, a coffee brewer and crockery for six persons. There is also an opportunity to get your clothes washed in a washing machine in the service area. On the veranda in front of the cottage you can enjoy the stunning view of the fjord and mountains.
"Bua" is a simple and cozy cabin for 3-4 persons. Here you find a small kitchen with a hob, a fridge and a sink with cold water, and crockery for four persons. As a guest at "Bua" you use the shower, toilet, and other facilities at the service area at the campsite.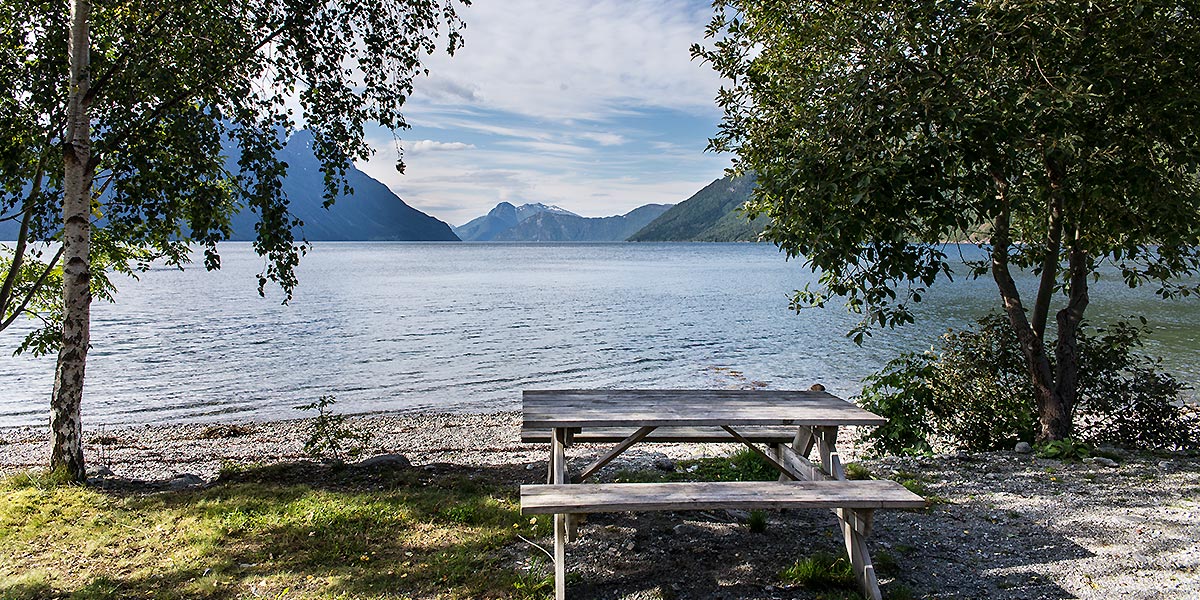 Camping on the beach
If you are travelling with a tent, we have a nice little area just on the waterfront. We can't accommodate many, but as a tent tourist you get one of the best scenic prospects a tent site can offer.
As a motorhome or caravan-traveler you will find an undisturbed spot right close between the road and the fjord. Here is the opportunity to relax, enjoy the fjord and mountains, whether you want to just sit at the caravan, or go wild.
As our camping guest you have free access to the shower, toilet and other facilities the service area at the campsite.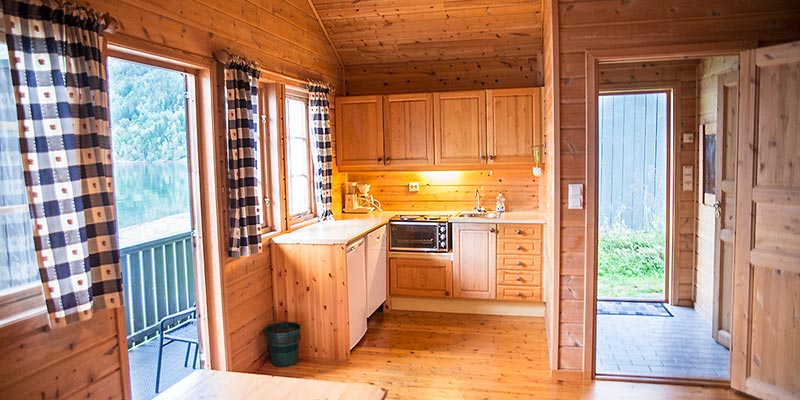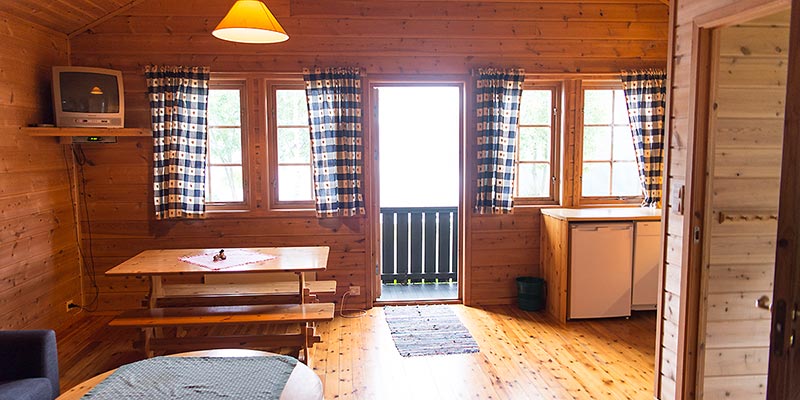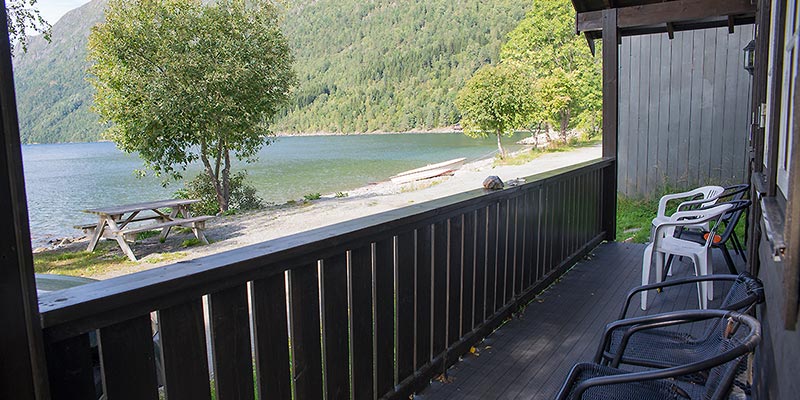 Prisar
Cabins:
Summerseason (1. May - 30. Aug):
Day NOK 1000,-
Rest of the year:
Day NOK 900,-
One set of duvet and pillow:
NOK 100,-
Bua:
Summerseason (1. May - 30. Aug):
Day NOK 600,-
Rest of the year:
Day NOK 500,-
One set of duvet and pillow:
NOK 100,-
Caravan / Motorhome:
NOK 250,- pr. night
Electricity NOK 50,- pr. night.
Tent:
NOK 250,- pr. night

Find your way:
Årskogvika Camping | Phone: (+47) 955 58 372 | Email: camping@arskog.no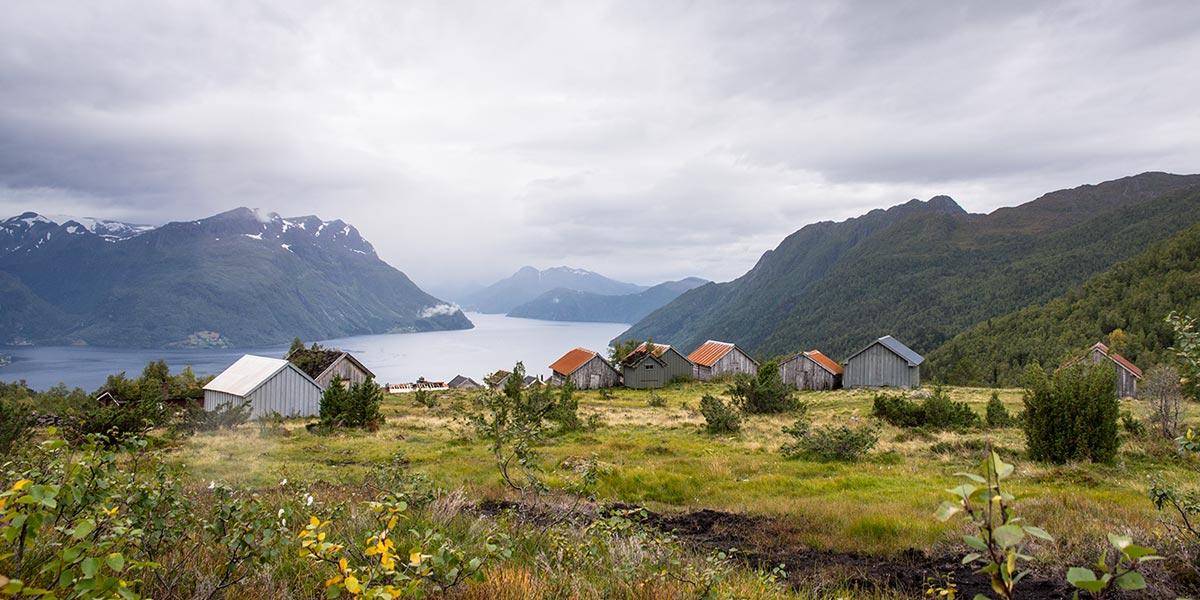 Adventures right outside your door
From Årskogvika camping you have an excellent starting point for short and long hikes in the area. Already right outside your cabin door at Lote you will find beautiful nature experiences and hikes in all exercise categories. A trip you should catch up on is the walk to the summer pasture of Lotsstøylen 480 meters (1,536 ft) above sea level. You might also use your car. From Lotsstøylen you can reach Sagtindene 1,022 metres (3,353 ft) above sea level, using the gravel road ascent. The summer pasture is also a good starting point to other summits in the area. You can also head to Lotsberg and continue walking to the two mountain farms «Åsane». Ask us and we will help you.
Pictures from the place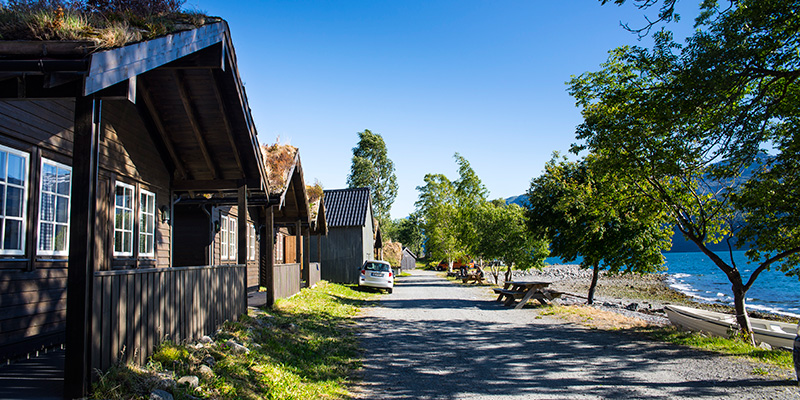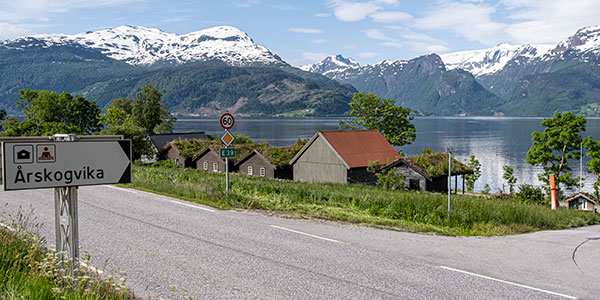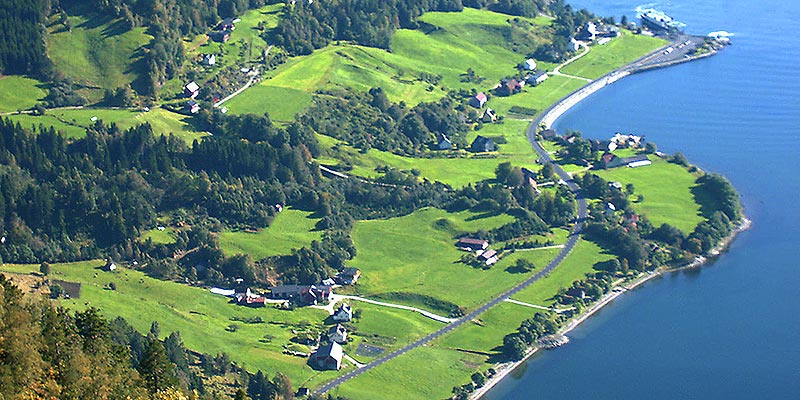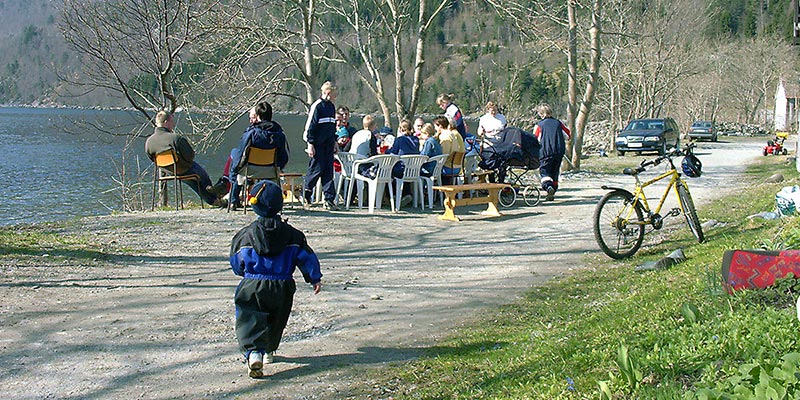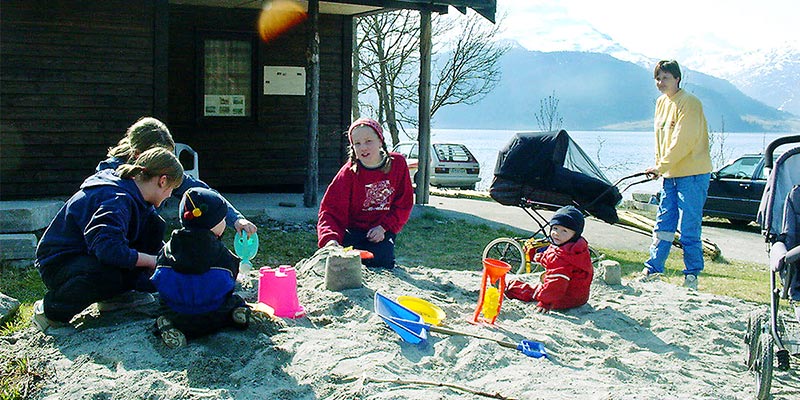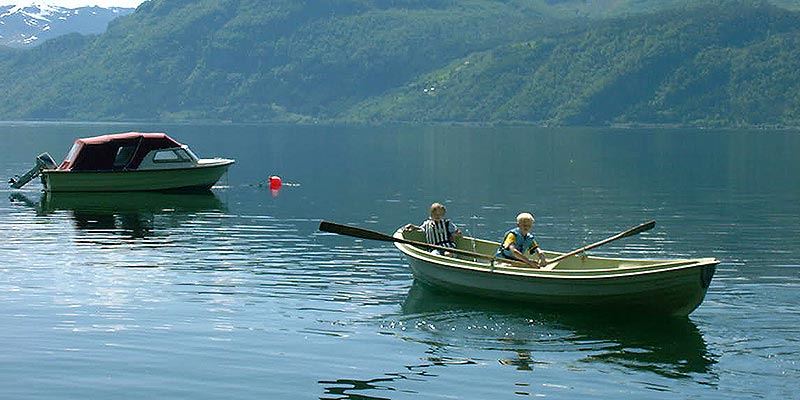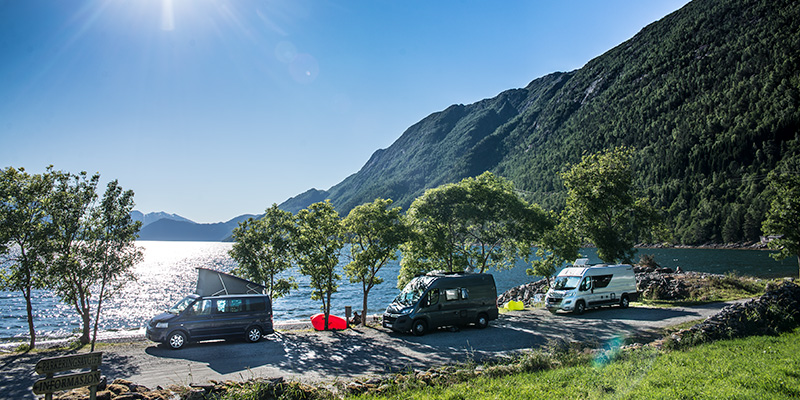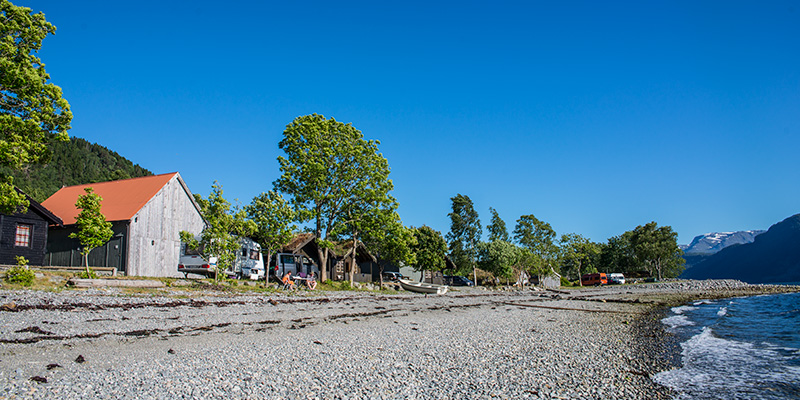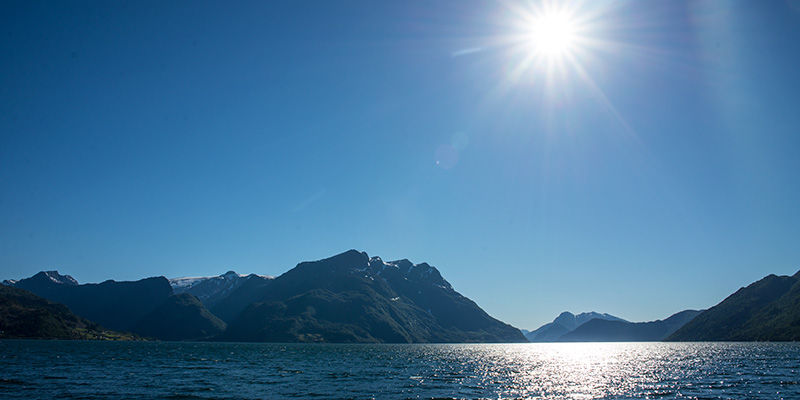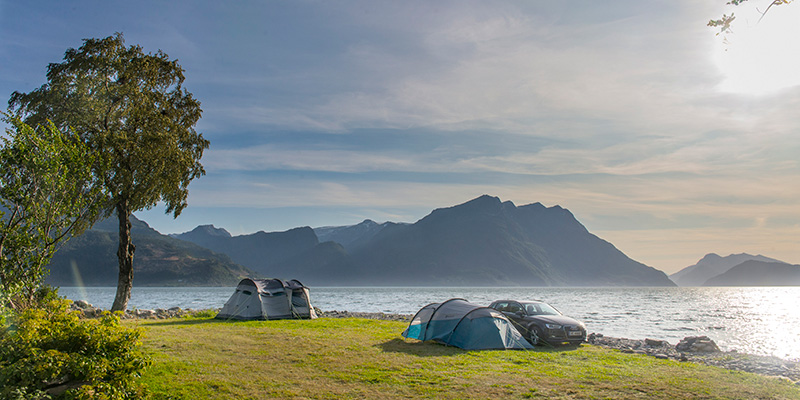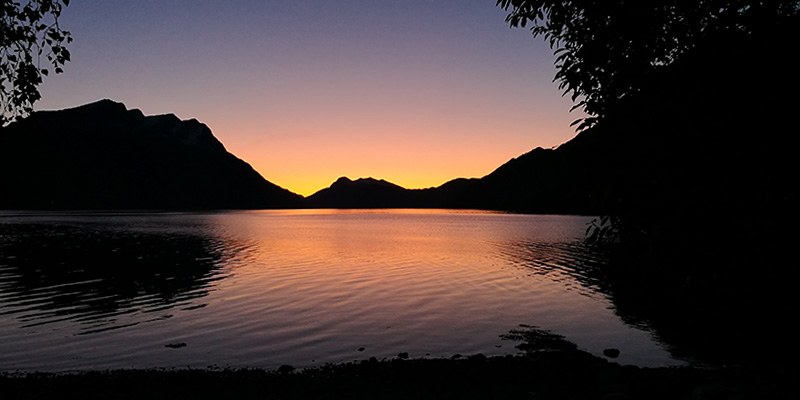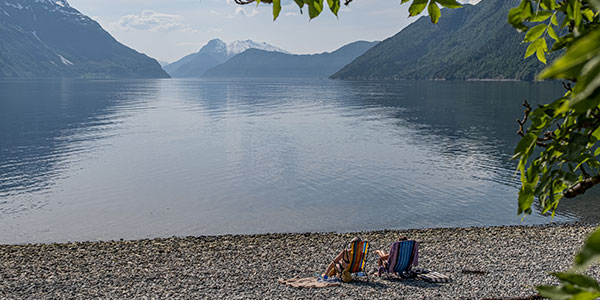 Panoramic Road
Nos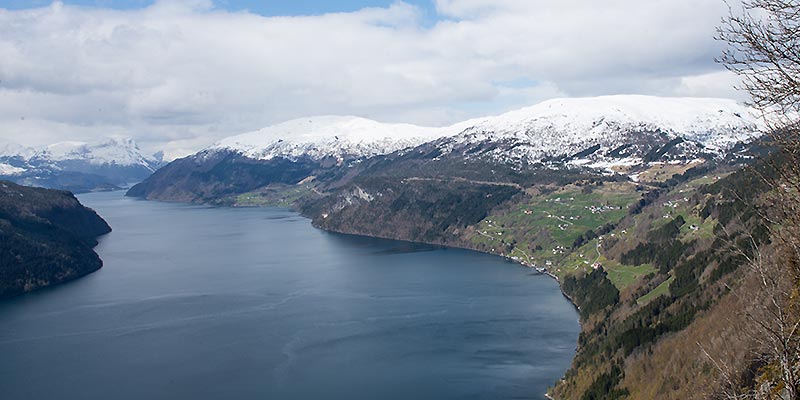 Hopland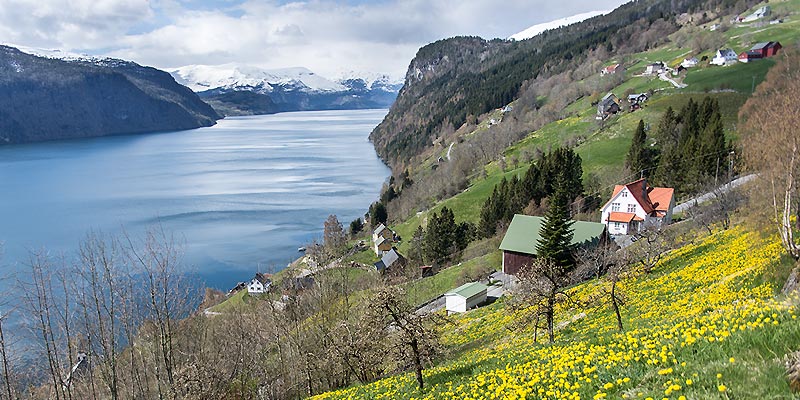 Tvinnefossen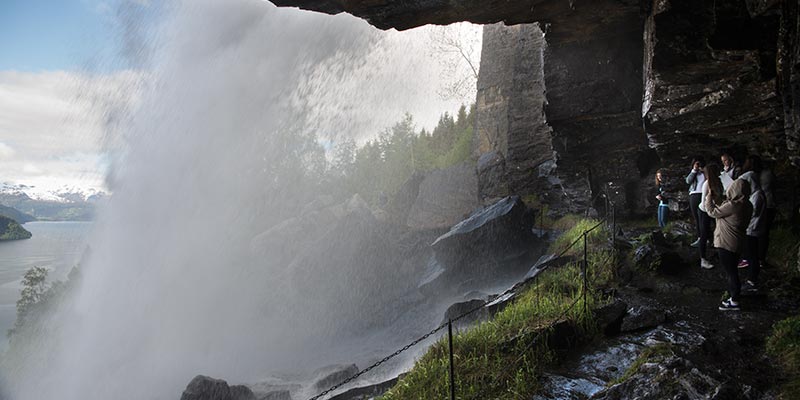 Villages and sights in the area
Nordfjordeid, 10 minute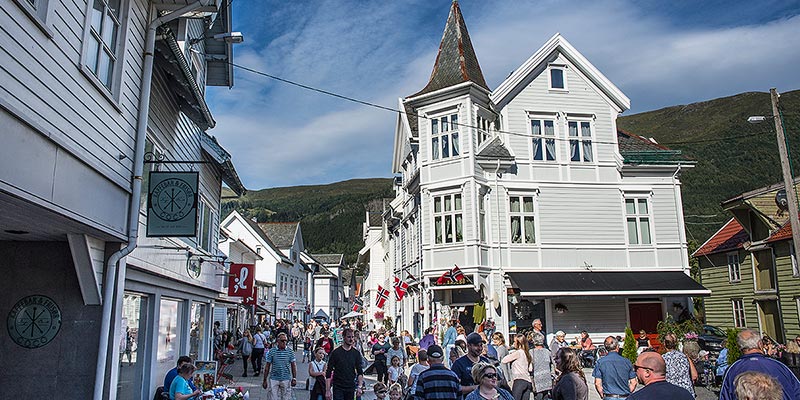 Sandane, 20 minute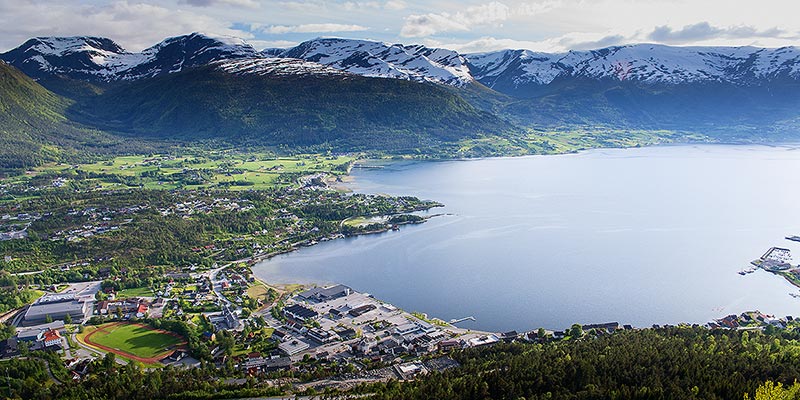 Måløy, 40 minute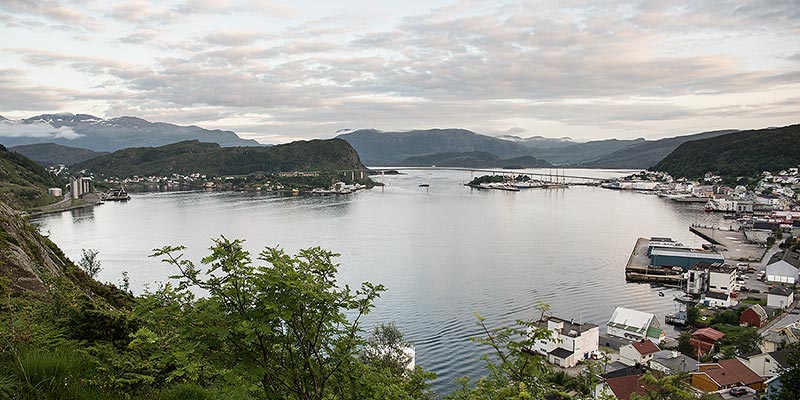 Årskogvika Camping | Phone: (+47) 955 58 372 | Email: camping@arskog.no